New Products Overview - December 2019
Posted by Jason Jaeger on Jan 14th 2020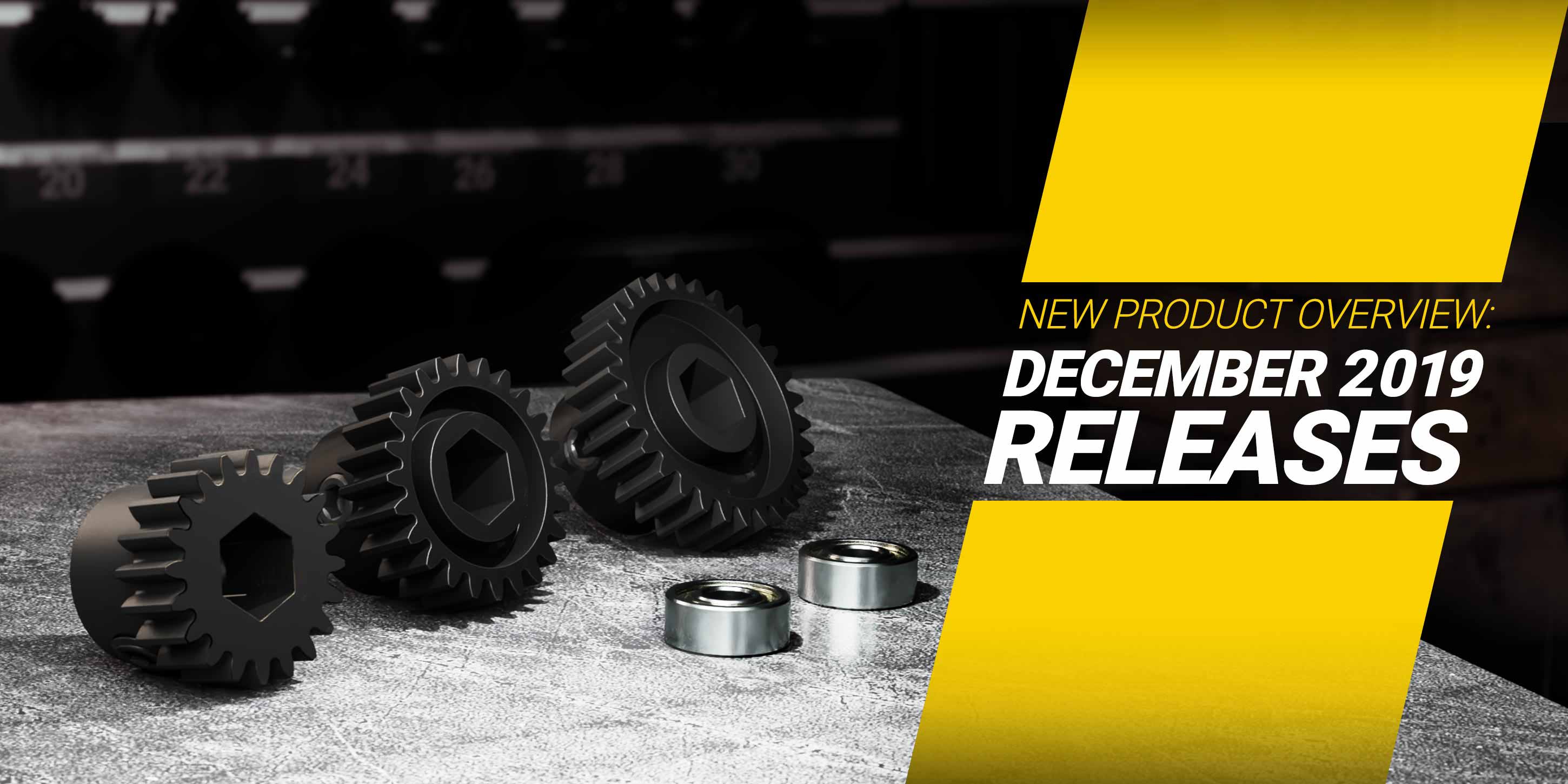 Happy New Year! 2020 is upon us and our vision for this year is clear: keep the new parts coming! But first let's look back at December's releases.
8mm REX Bore Steel Pinion Gears
These gears are made of hardened steel. The 8mm REX profile gives you a super strong positive drive, while the dual set screws provide awesome axial hold. We launched three tooth-count options last month with more to come in 2020.
4mm ID, 10mm OD Non-Flanged Ball Bearing (1600-0410-0004)
This bearing is used in our Low-Side Cascading Kits. Use it as a replacement part if you lose some from your kit or use it to create an assembly of your own design.