New Products Overview - April 2019
Posted by Jason Jaeger on May 6th 2019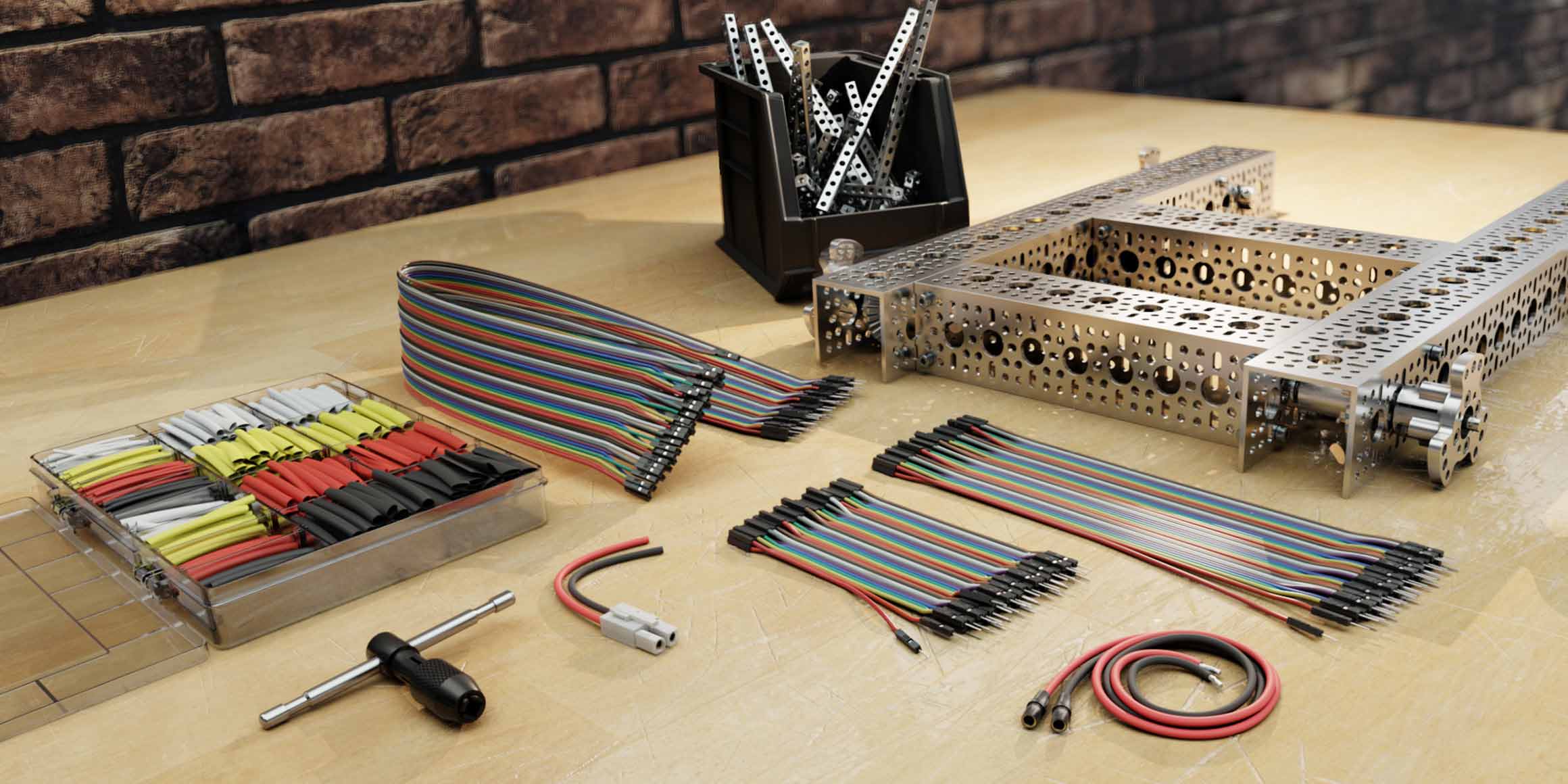 Author Christopher Morley once wrote, "April prepares her green traffic light and the world thinks go". Well we were definitely thinking "go" this April with the release of our first goBILDA chassis kit which also happens to be goBILDA's first foray into mecanum motion. The Strafer Chassis Kit (No Wheels) [ 3209-0001-0001] comes with our new wheel adaptors which allow you to use AndyMark, VEX, Nexus, or Tetrix wheels. While you don't have to use mecanum wheels with this kit, it was designed with them in mind given that each wheel is independently driven by its own motor. You may have noticed we specifically call this kit out as having "No Wheels". Hmmm... curious. I wonder what that leaves us room for? I guess you'll just have to stay tuned to find out!
For some, a new kit might be enough action for one month. However, we've never let sound restraint constrain our creativity. We worked hard on releasing several updates and additions to our lineup. While we announced Shaft Beams in the previous New Products post, we now offer them in a bundle for your convenience [ 3203-1119-0001]. We also previously announced an M4 tap, and now we have a Tap Handle [4204-0002-0001] to add to your toolbox.
Last but not least, we beefed up our wiring category. Do you like the new connector focused layout? We brought in Jumper Wires, a couple of new leads (Bullet and Tamiya), and a spiffy 560 piece Heat Shrink Pack [3201-0005-0001].
Have a product you wish we offered? We always welcome customer ideas and feedback. Just send an email to tech@goBILDA.com.