New Products Overview - February 2019
Posted by Jason Jaeger on Mar 13th 2019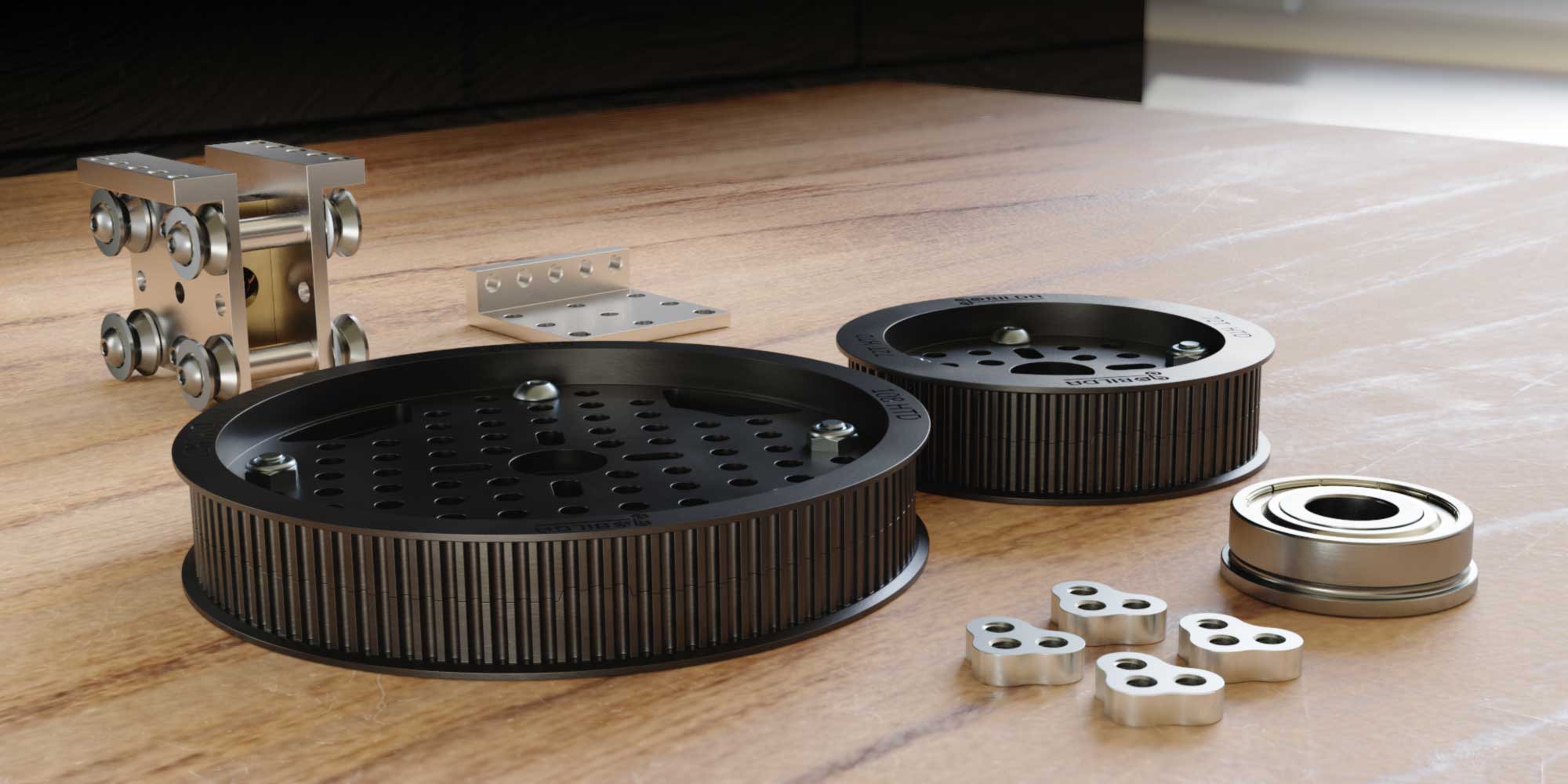 Sometimes it's the little things that count. Offset standoffs are no exception. They assist in situations when you need to mount a part with an even number of holes onto a part with an odd number of holes such that they are centered with each other. They also come in especially handy when positioning V-Wheels and W-Wheels on channel so they line up with V-Guides.
Last September we launched with only two tooth options for timing belts. But last month we doubled that, bringing the 72 tooth ( 3402-0014-0072) and 108 tooth (3402-0014-0108) into the fold. Now you can create a timing belt reduction down to 6:1.
If you work with our 12mm REX Shafting, you will appreciate the beefiness of our new 12mm ID bearing ( 1601-1032-0012). With a length of 10mm it provides twice the surface area on the shaft as compared to the bearings in our pillow blocks. And its 32mm OD lets you chuck it in any 32mm bore clamping mount to roll your own heavy-duty pillow block.
The new V-Guide Lead Screw Dolly Kit ( 3205-0003-0001) provides a compact assembly designed to roll along V-Guide being driven by a lead screw. It is comprised of components that are all individually purchasable on our site. One of those components, the Angle Mount (1211-0001-0001) is new - created especially for this kit.
Stay tuned for more! As always if you have any questions, product ideas or projects you want to share send us an email to tech@gobilda.com!