New Products Overview - May 2019
Posted by Jason Jaeger on Jun 25th 2019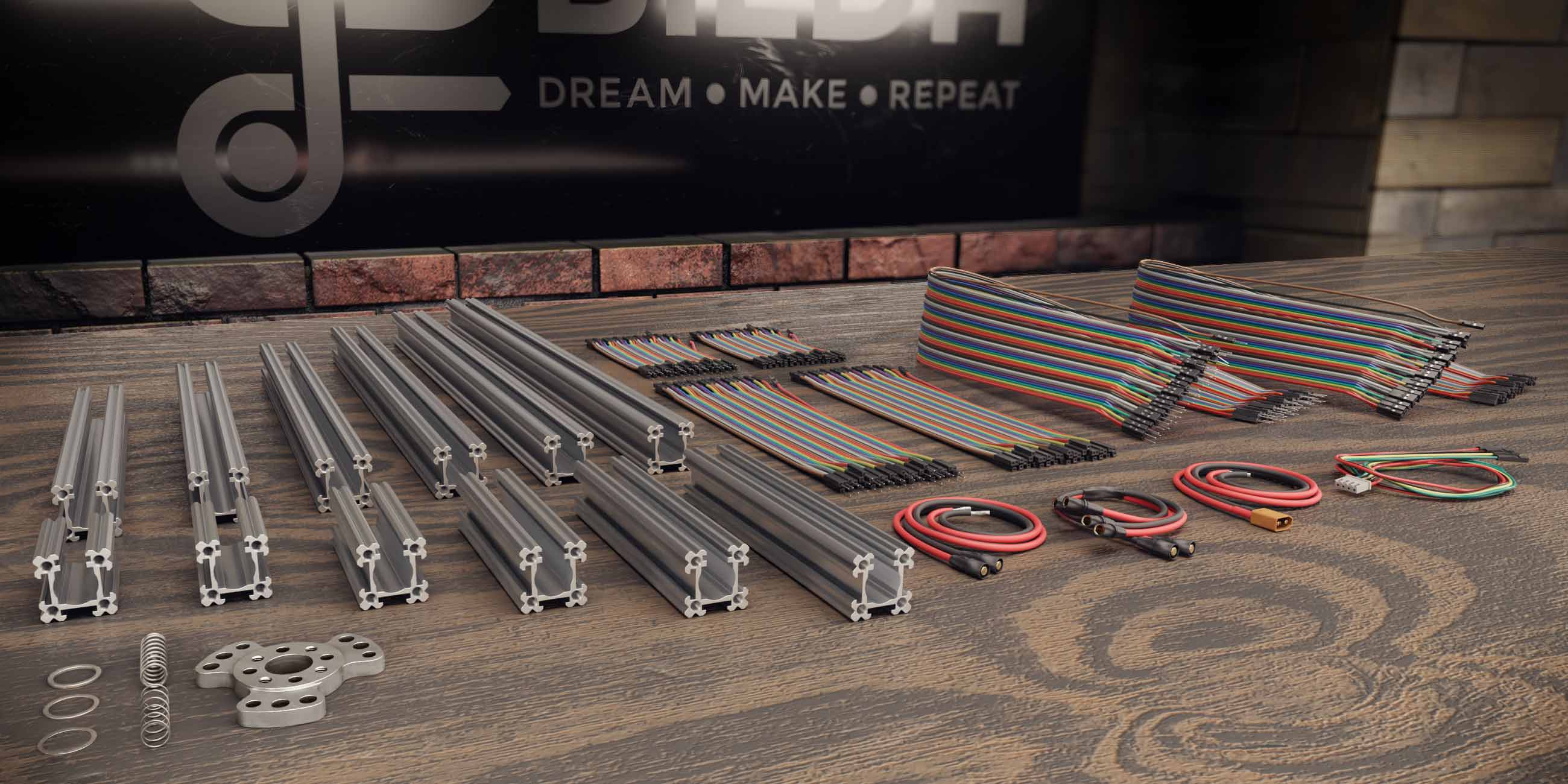 Welcome back to another New Products post! Last month we added to our wiring lineup to give you some convenient options. The new XT30 Lead ( 3800-0001-0300) is perfect for connecting a battery with an XT30 connector to a motor controller with screw terminals (such as RoboClaw motor controllers). Another convenient lead is the new Bullet Lead (3800-0012-0300) - the bare wire ends can be soldered to motor terminals to give the motor a bullet connector "pig tail" (like Yellow Jackets have). Speaking of connecting motors to motor controllers, if you want to connect two motors to one motor controller channel, the new Bullet Y-Harness (3805-1213-0150) makes it a simple task. The new encoder breakout cable (3801-0919-0300) makes it easy to connect a Yellow Jacket's encoder to male header row pins. One end plugs directly into the encoder on a 5202 Series Yellow Jacket and the other end terminates in female jumper wires so you can easily plug into male pins such as the ones on RoboClaw motor controllers.
But last month was not all about the wiring! If you work with our 12mm REX shafting you will appreciate the new 12mm ID Stainless Steel Shims. For those of you wanting to bulk up on goRAIL or just like a good sampler, the new goRAIL Bundle (3203-1118-0001) will scratch your itch. We now have compression springs available! We currently offer two versions of differing strength, both of which have a 6mm ID and 8mm OD. Their dimensions allow them to fit over 6mm OD shafting, spacers, or standoffs as well as fitting inside of 8mm ID aluminum tubing.
Finally, we began offering our very versatile wheel adaptor ( 1206-0016-0005) individually. This adaptor can drive wheels from four different popular brands.
Have a product you wish we offered? We always welcome customer ideas and feedback. Just send an email to tech@goBILDA.com.